Let's Spread That Christmas Cheer!
---
Kind Words From Our Customers
I just received my print and I absolutely LOVE it!!! I will definitely be ordering again. Thank you!

J.S.
Oh my goodness I just received the illustration and it is beyond!

A.T.
So fabulous and beautiful - and perfectly organized and executed. I've loved your process and your work! Congrats to you on a gorgeous project so well done.

A.S.
Guess what just arrived??? We love, love, love what you did and we know they'll bring joy to us for years to come. You were such a delight to work with - I'll keep your card handy!

E.H.
I LOVE this so much!!! I can't thank you enough. xo

C.W.
I am in awe that you hand drew and painted that pattern. You are so talented!

E.P.
Omg!! I LOVE LOVE LOVE !!! Perfect. Thank you!! You are so very talented!!! Thank you so much! So so beautiful!!

S.B.
Welcome, Friend!
We've built a collection of products to help you inhale every soft, sweet breath of goodness out of the season- We hope you love it!
We are a family business designing home and fashion accessories with original artwork. We have lots of new products in the works, so check back often.
Be sure to join our mailing list so we can keep in touch and spoil you with insider's-only goodies!
We hope this is just the beginning of a long and lovely friendship.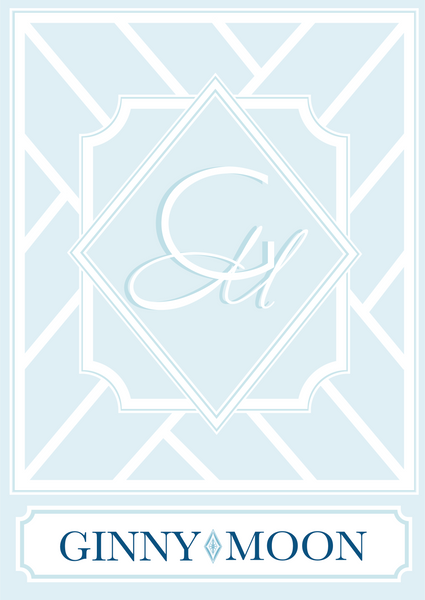 All Rights reserved. Artwork and Content of this Website are Property of Ginny Moon Illustration.
No part may be replicated or reproduced in any manner without express permission of the owner.